The urban commute is a major source of stress for many and it is our hope that TRIG can provide a means for travellers to turn their daily commute into something enjoyable, healthy and clean. Our team is now working hard to turn this design concept into a physical product.
Subscribe to our mailing list to stay informed of our progress.
Redesigned for the modern city
TRIG is a folding bicycle designed to be a viable alternative to private cars and public transport for short to medium distance commuting within cities. Intended to be more than a last-mile solution, TRIG is designed with a focus on riding experience while retaining the convenience of a traditional folding bike.
Focus on ride quality
Stability, agility and comfortability are key factors when designing a bicycle that will eat up the miles.
This is why we have chosen 26" wheels that will easily roll over uneven roads and provide a stable ride, while adopting frame geometry that provides the agility required to navigate city traffic.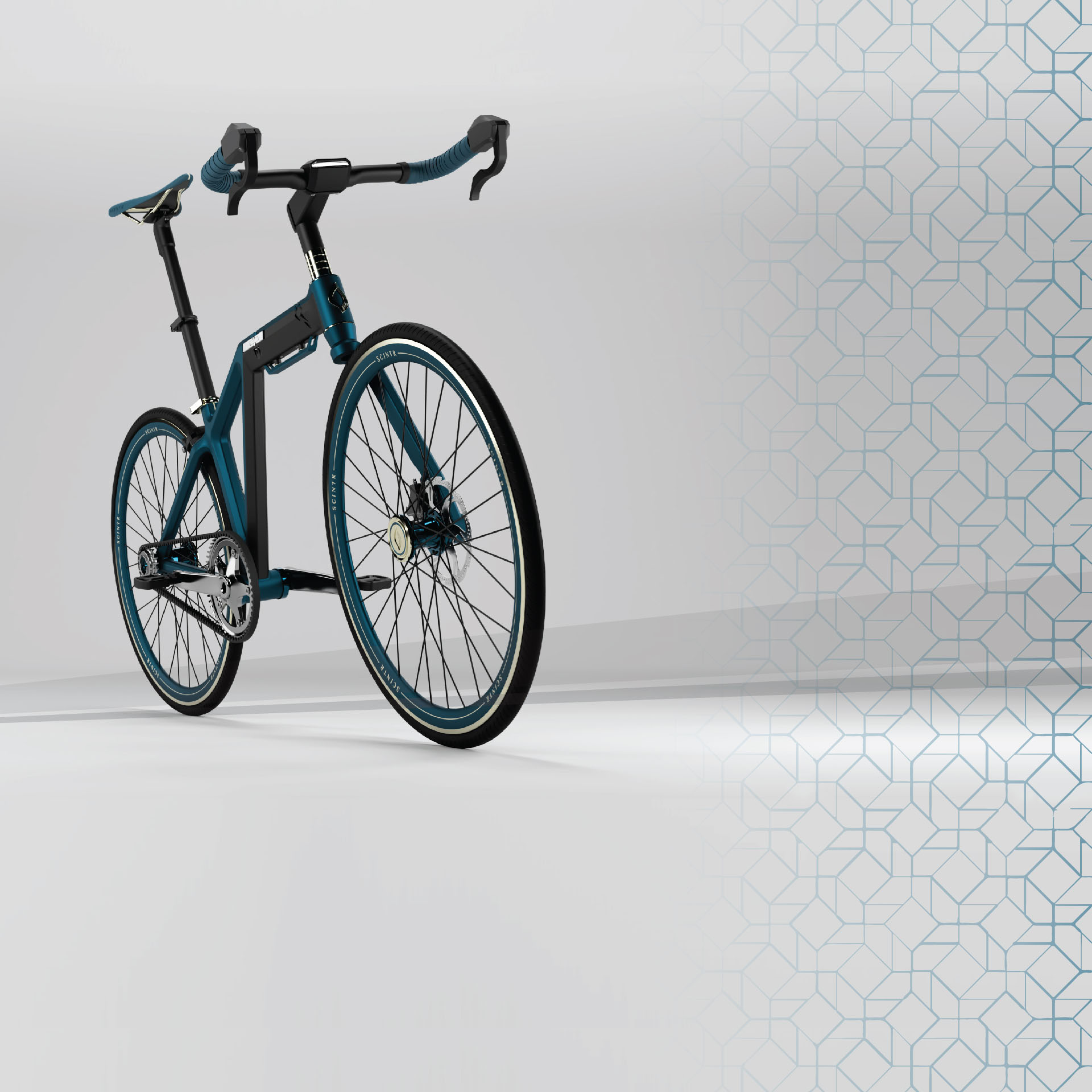 Unique folding action
Our unique dual-axis folding mechanism allows the frame to be folded in a single motion, drawing the wheels into alignment so the folded bicycle can be wheeled around easily.
Using the main wheels means that the folded bicycle can roll on most surfaces and up steps, minimising the need for physical lifting.
Keep it safe
The safest place for a bike is next to you. The folded bicycle is small enough to store indoors (for example, under a desk) so you don't have to worry about finding and leaving it in bicycle parking all day.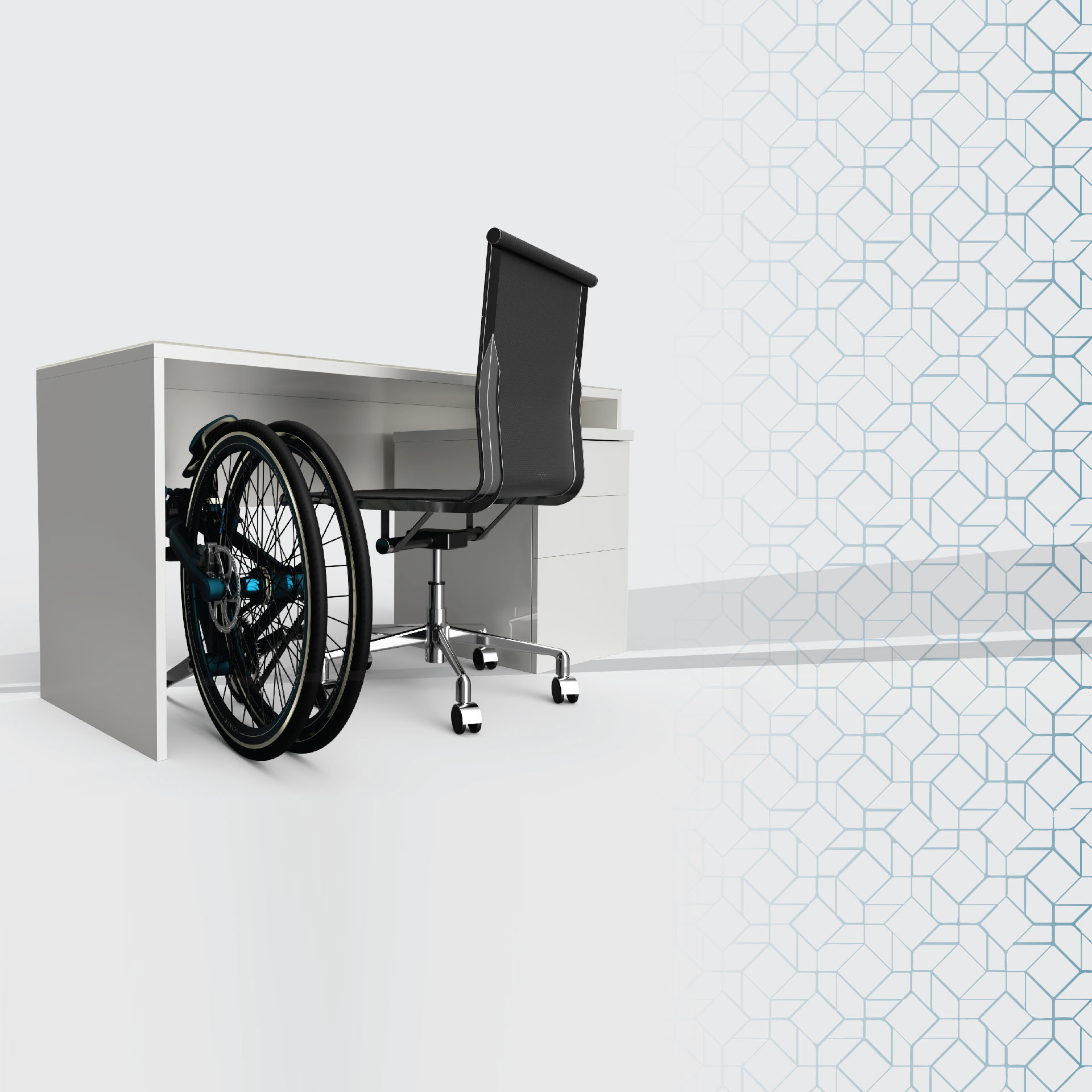 Dual-axis folding mechanism
At the core of TRIG is its folding mechanism located within the top tube of the frame. To achieve the desired folding action, the bicycle is folded through two separate axes. A single trigger simultaneously releases the bolts and latches securing both joints to ensure a greater ease of use.
User-friendly features
TRIG is designed with integrated front and rear lights for greater visibility and a belt drive for reduced maintenance, while using a single sided fork, chain stay and seat stay keeps the folded bike as narrow as possible.
Standard components are used where possible for better compatibility, serviceability and user customisation.